Travis' food themed post may not have mentioned Reykjavik's eclectic beauty, Iceland's largest city has a lot more to offer than delicious places to eat. With only two days and a limited budget, we spent most of our time wandering through Reykjavik's historic harbour and city centre by foot; however, the city is also home to some very cool looking museums that may be worth checking out if you have a bit more time.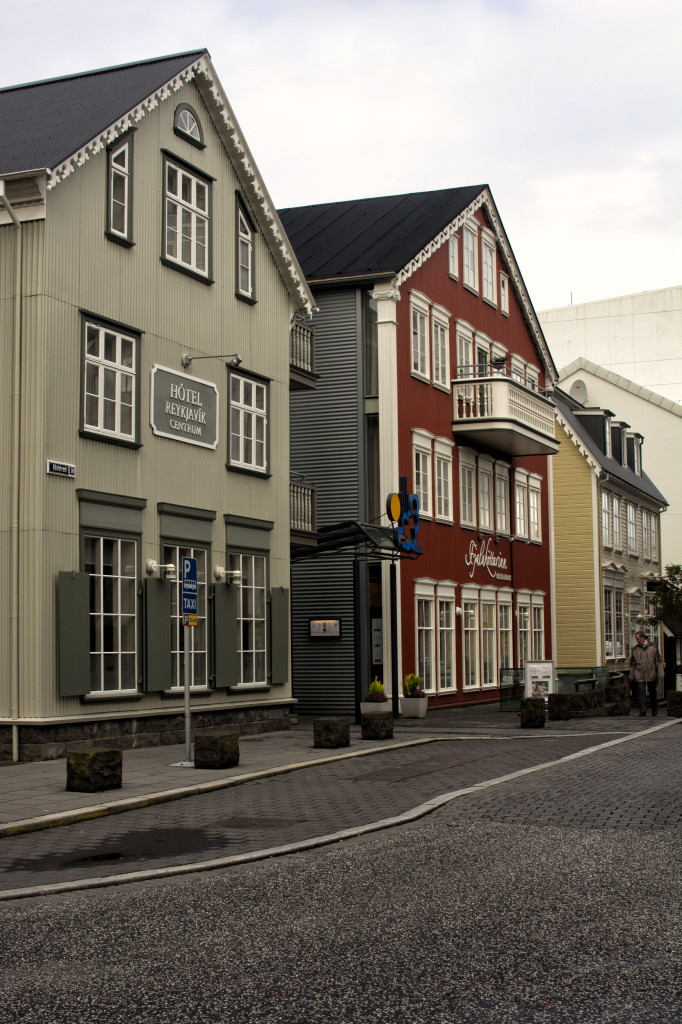 While walking through Reykjavik, we immediately noticed the city's unique mix of architecture – charming colourful homes, modern glass buildings, and plain stucco complexes all sit side by side. There is also an abundance of galvanized metal siding painted in various pastel colours. Although Reykjavik doesn't have the historic charm or climatic range of it's Scandinavian neighbours, there are still lovely areas worthy of further exploration.
We managed to pick up a few tips and tricks while wandering the city's streets that will hopefully help other future first time visitors…
The Harpa (concert hall) is more than a gorgeously modern glass structure in the harbour, it is open to the public daily, has free washrooms, and is a great place to rest your feet while waiting out the rain
Tjornin pond is a beautiful area surrounded by green-space in the city centre and the perfect spot to unwind and people watch should you find yourself there on a sunny summer's day
We found a great selection of budget friendly restaurants on Hafnarstraeti, just up from the Harpa
For a picturesque walk, wander along the waterfront on a paved pathway that connects many interesting sites including the Harpa, Sun Voyageur sculpture, and old harbour
When in doubt, don't be afraid to ask for help! Everyone we met in Iceland was very friendly, extremely helpful, and spoke fabulous English
Although our time in Iceland was incredibly short, we thoroughly enjoyed exploring Reykjavik. The city is beautiful, full of green-space, wide walking paths, and charming homes, and most definitely deserves a spot on any Icelandic travel itinerary.