Road Tripping Essentials – Iceland Edition
This post was inspired by RelayRides' Road Trip Essentials campaign. We were asked what our "must-haves" for any road trip were, and this question sparked some interesting debates between me and Calli. Here's what we came up with.
Growing up in North America, the road trip is a quintessential part of our travel arsenal. With thousands of kilometers of highways stretching from the Pacific to the Atlantic, travel in Canada and the United States is car-dependent, and we wouldn't want it any other way. However when it came time for our first international road, three days through the rugged terrain of Iceland, we quickly realized that this trip would be different than any we'd taken before. With this in mind, here are our road trip essentials with an Icelandic twist.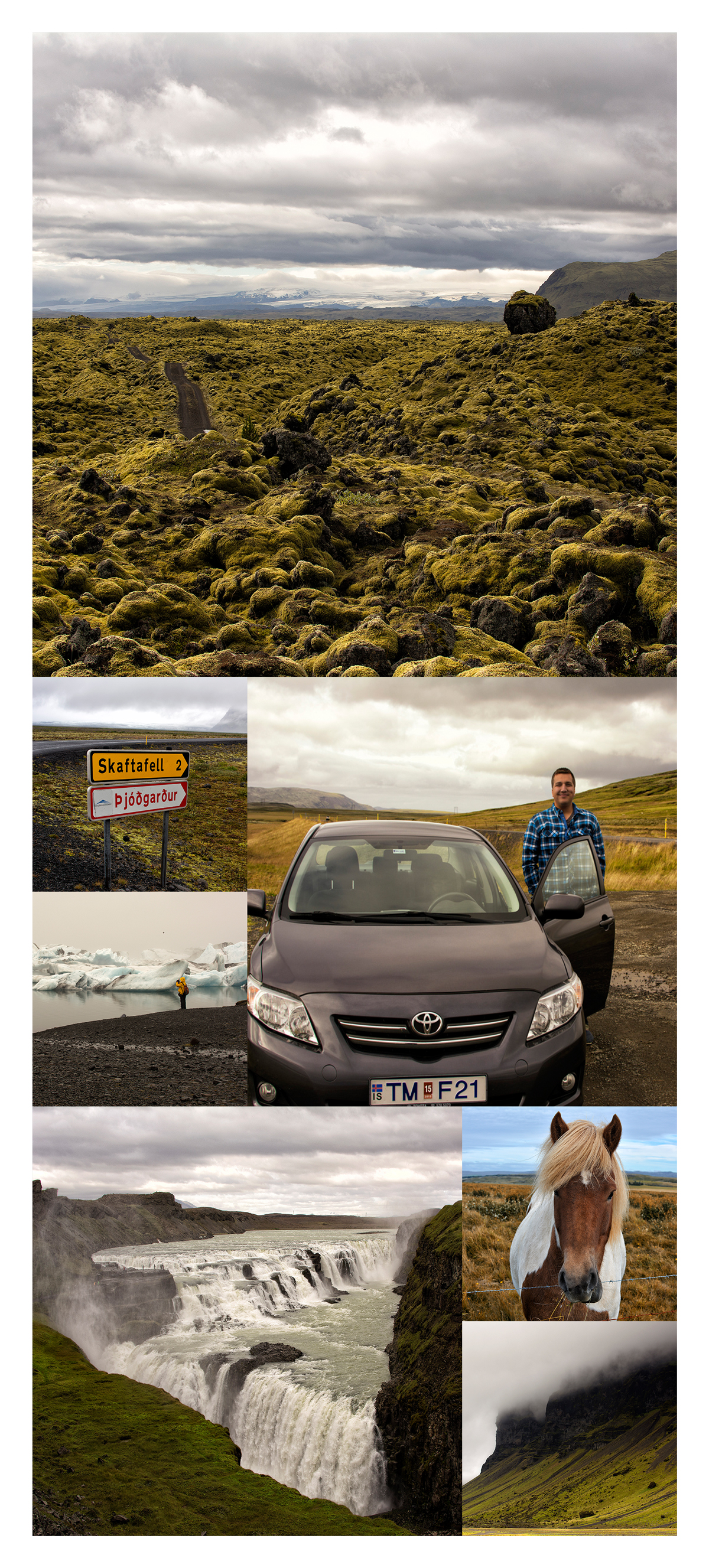 A lengthy playlist – music is an essential part of any successful road trip. No matter how much your travel companions want to talk, you will inevitably hit a wall. When the time comes and you find yourself staring out the window in silence, crank up some awesome music to quell the awkwardness.
With Iceland in mind, remember that rental cars often don't come with auxiliary inputs, making your fully loaded iPod useless. Bring along as many CD's as possible – listening to the same one over and over gets boring really fast. Trust us.
A stash of snacks – while a large part of a road trip is about getting out and exploring, it's also about getting from point A to B at some point, and a stash of snack foods will ensure you don't need to make any unnecessary stops. For us, a Tim Horton's Iced Capp is the most important snack for a Canadian road trip, but the options really are endless.
With Iceland in mind, it's important to note that the number of convenience stores and fully stocked gas stations pale in comparison to those back home and finding food on the road can be extremely difficult. Stock up on some sustenance providing foods in addition to snack foods and don't expect to find your favorite American snack stocked on the grocery store shelves here. For its silky texture and filling levels of protein Skyr yogurt get's our recommendation – just remember to pack a spoon.
A Camera (with extra memory cards) – to document all the beautiful, breath taking, and sometimes strange things you're bound to come across, a camera is a must-pack item for any road trip.
With Iceland in mind, the scenery is unlike anything you have ever seen before or will ever see again. Pack extra memory cards for the thousands of pictures you're going to take, but don't forget to peel your eye away from the camera every now and then to soak in the moment as well. Pictures really can't compete with the real thing.
Extra clothing – you never know when your road trip might hit an unexpected bump, leaving you stranded over night or sleeping in your car when all the hotels are booked up. An extra pair of clothing, warm blanket, and an emergency kit will keep you safe and should never be overlooked.
With Iceland in mind, ensure that the car is in safe condition before driving it off the rental lot and remember to pack an extra layer of clothes and some food even for short day trips. As the weather in Iceland is the definition of unpredictable, these extra clothes will also come in handy should you find yourself outside when the rain rolls in (or when a misjudged wave soaks the bottom of your jeans).
A laidback attitude – even the best planners need to take a breath and relax during a road trip, part of the fun of this type of travel is the element of surprise at what you may discover by taking a wrong turn or making an impromptu stop. Sit back, relax, and try saying yes more often than no.
With Iceland in mind, with only a few short days to see as much as possible, getting lost or wasting precious time looking for a gas station that will accept your international credit card can be stressful. However it's part of the process and the quicker you accept that the more enjoyable the trip will be.
This post was inspired by RelayRides' Road Trip Essentials Campaign. What's "Relay Rides" you ask? Well, Relay Rides is a peer-to-peer car sharing network that allows travelers in need of a car to get one from someone with a car to spare. That means you can get a car for way less than your standard rental, and you can even get paid if you have a spare car or one you don't use all the time. You can even pick one up at most major American airports to avoid those exorbitant airport parking fees! Relay Rides is coast to coast in the USA right now and (hopefully) coming to Canada soon. You can check them out on Facebook or Twitter to if you have any questions. As always, all opinions expressed are our own.