Vác – A Day on the Danube Bend
After three wonderful and jam-packed days exploring Budapest, we were in need of a slower pace and decided that getting out of the big city and visiting a smaller Hungarian town would be an extremely rewarding and relaxing experience. Not wanting too long of a day, we decided on visiting one of the Danube Bend towns, and after reading up on them we settled on Vác.
Although it is definitely the least-visited of the four Danube Bend towns, it seemed the most up our alley. From the limited amount of info we could find on the internet, we thought it sounded perfect for us – small, quiet, and charming, with not too many tourists.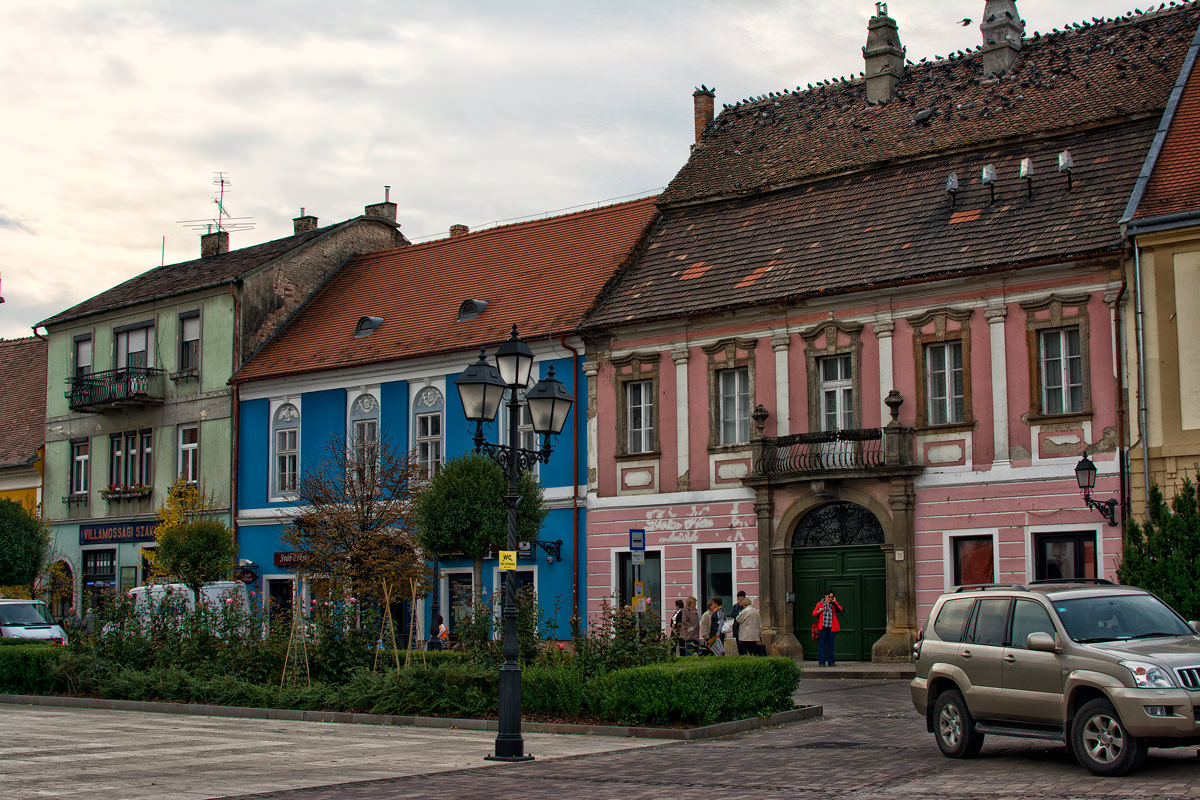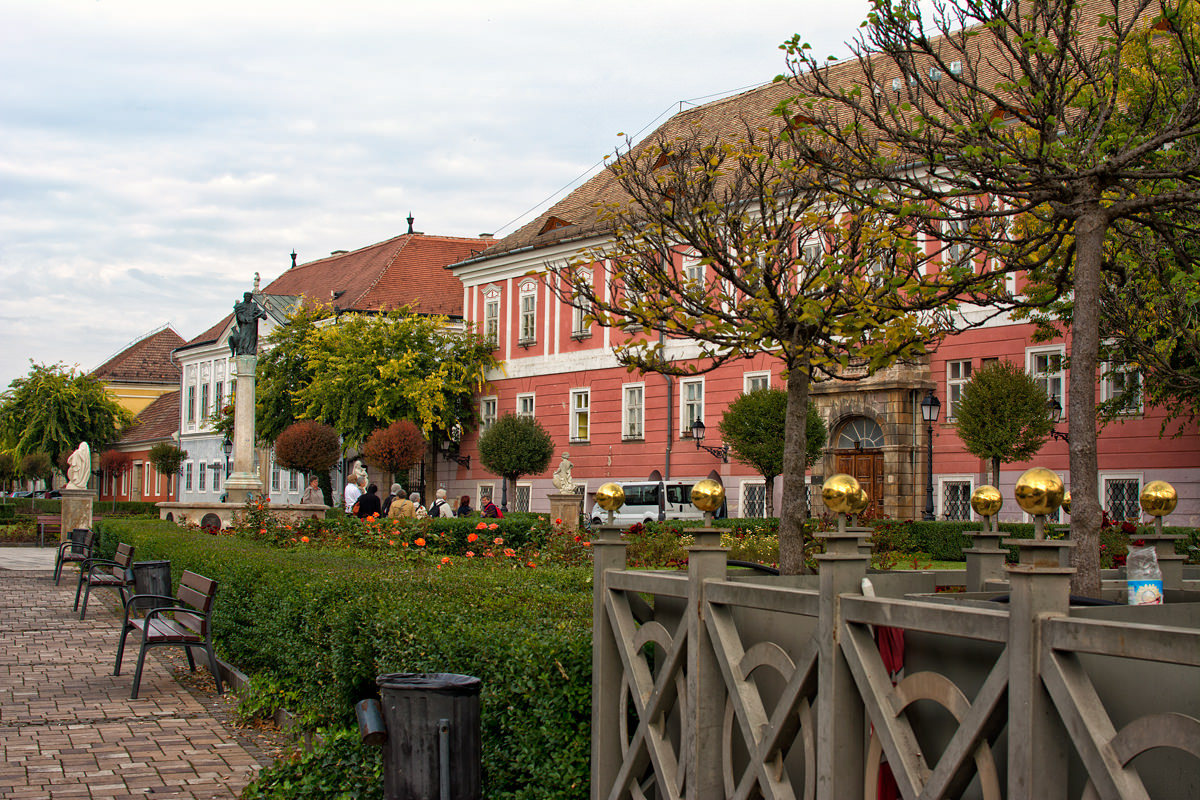 A short (albeit delayed) train trip from Nyugati Station left us in the town of about 35,000 residents, and just a short walk away from the main square (Marcius 15 ter). Upon arriving at the colourful square, we were immediately drawn to the open-air market occurring just behind. We were getting pretty hungry at this point and the promise of stalls selling food was just what we needed. 10 minutes, a little bit of hand gesturing and pointing, and less than 4 dollars later we each had a fresh langos and a Pepsi in hand.
We people-watched for a while back at the main square while eating the delicious garlicy treats and couldn't have been happier. Even the ominously grey skies had opened up for a bit and we were getting some very welcome sunshine.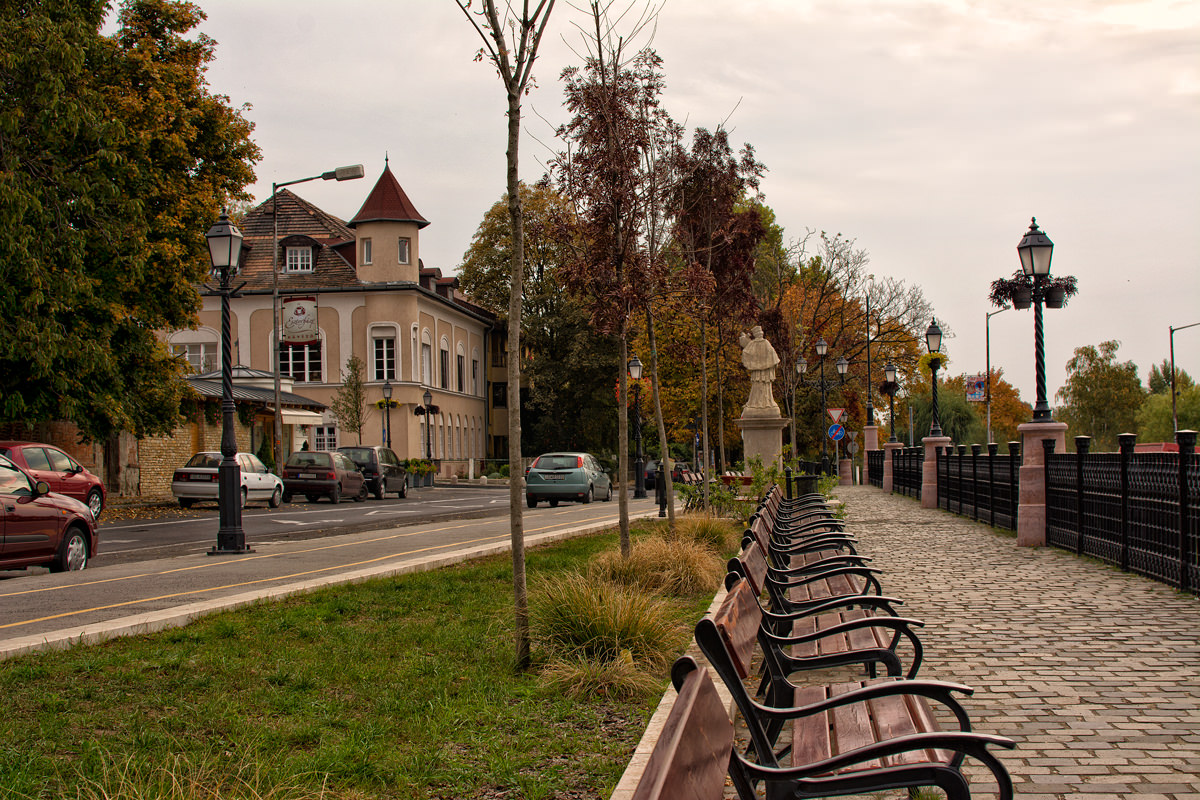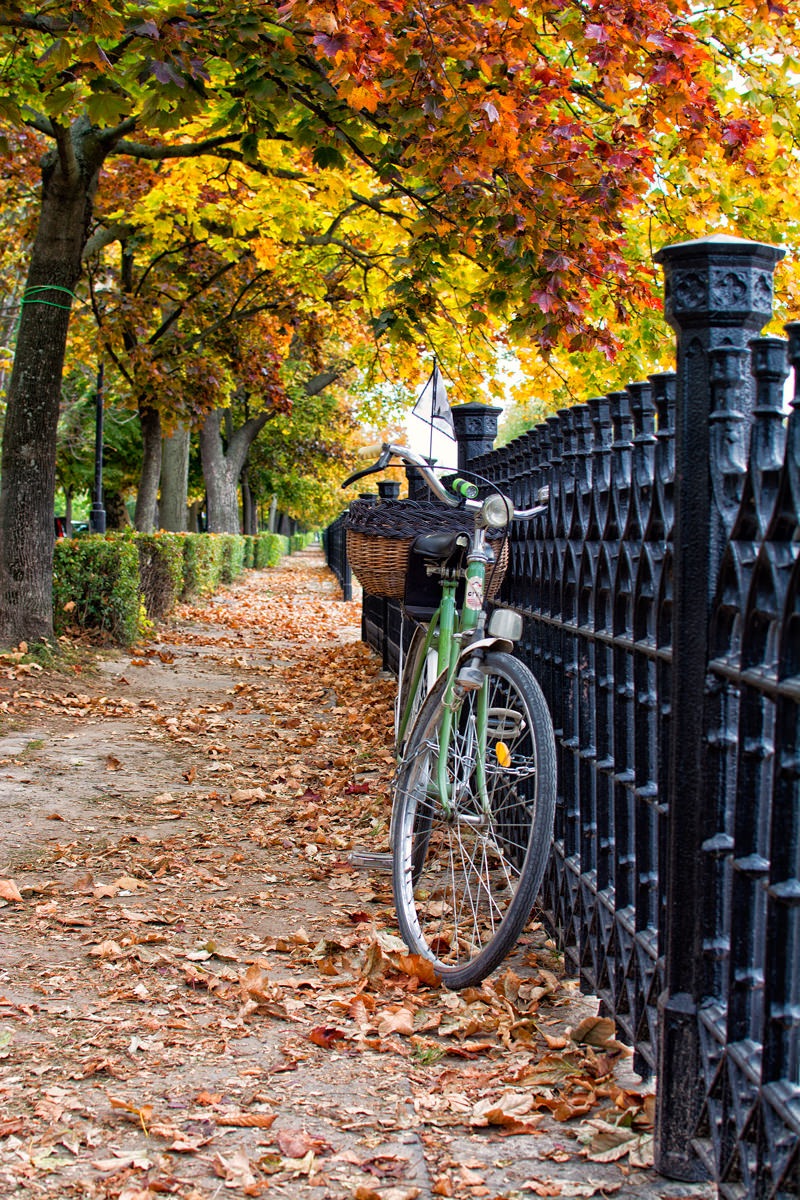 Vác is the kind of city that has little specific to see or do – and that is also what makes it a perfect day trip. We didn't have to navigate or look at maps to make sure we were going the right direction or wouldn't miss a specific building or museum- instead we just follow out gut and let our feet take us where they may.
We wound our way through the narrow streets of the city, nearly all of which are lined with very colourful houses (a LOT of Yellow for some reason), and we eventually found our way to the water (again, Calli's sixth sense). We sat and admired the Danube for a bit, enjoying the sunshine, before reluctantly moving on and finding our way to the city's cathedral, which is beautifully refurbished. Finally, our feet growing sore, we made our way back to the train station and hopped on the train back to Budapest with another great adventure under our belts.
The Logistics: Vac is easy to get to on a direct train from Budapest's Keleti or Nyugati train stations (one way ticket 650 HUF per person). Upon arrival, simply walk straight after departing the station for about 500m and you'll end up in the main square. From here, simply wander.